Are you looking for your next pair of work boots, or trying to freshen up your shoe wardrobe? You might be wondering about alternatives to Timberland boots.
Timberland yellow boots have been popular in work and fashion since 1973. In looking for an alternative, you probably want to consider why you want a pair of boots.
The rest of this article will discuss 8 popular alternatives to Timberlands and their main selling points!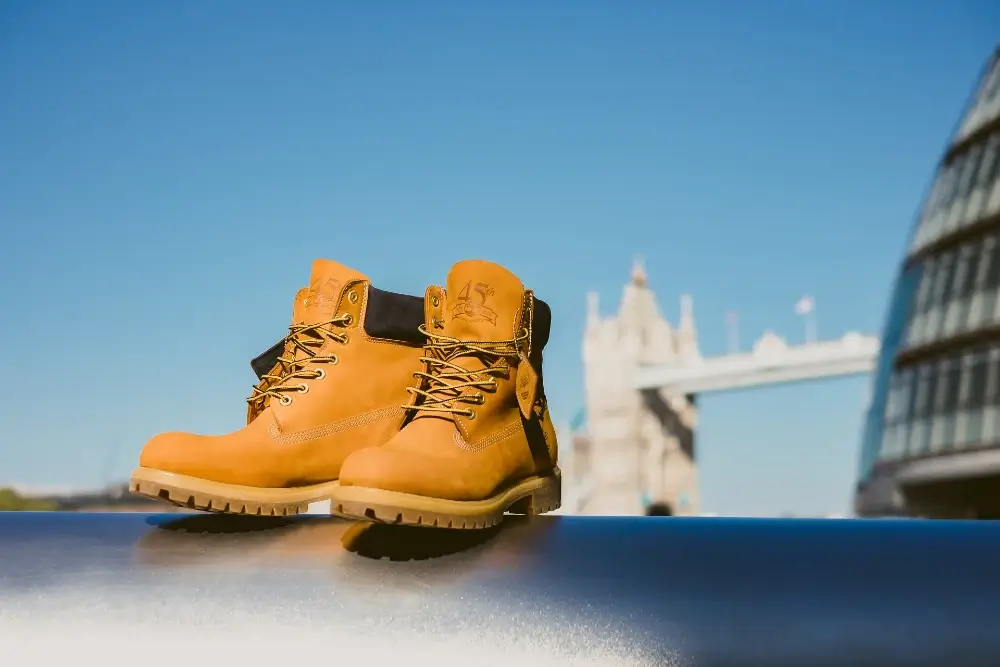 Why Are Timberlands So Popular?
In 1973, Timberland released their first pair of original "Yellow Boots." These sturdy work boots were notable as the first to feature completely waterproof leather. Since then, the brand has kept the boots basically the same for 50 years.
Learn more about Timberland's history as a fashion icon here.
A pair of original Timberland men's yellow boots currently costs 150 U.S. dollars.
You might want to consider what you want in an alternative to Timberland boots. Do you want an accessory for your next outfit, or are you looking for weather resistance and safety? What is your budget? These qualities will help you decide which alternative is best for you.
Best Alternatives to Timberland in 2023
Here's where I'll go over each brand option and see how they compare to Timberland!
Brands That Match Timberland's Weather Resistance
Kamik
Kamik is an Inuit word for a weatherproof sealskin boot. While the brand does not use sealskin, they still aim to keep feet warm, dry, and comfortable. Their least expensive pair of snow boots (90 USD) still comes with a -40 degree thermal rating.
Kamik, a Canadian brand, sells a variety of boots and shoes for all seasons. Like Timberlands, their soles feature great slip resistance. In addition, they are constantly innovating their production process to reduce their carbon footprint and find sustainable materials.
Royer
Another Canadian brand, Royer produces footwear suited for work in cold, snowy conditions. Their winter boots are not only waterproof, but they also feature Thinsulate technology to keep feet warm and dry. Their slip-resistant soles make them perfect not just for work, but for hiking and outdoor activities as well.
Royer boots are generally more expensive than Timberlands, starting at 240 US dollars and increasing from there.
Red Wing Shoes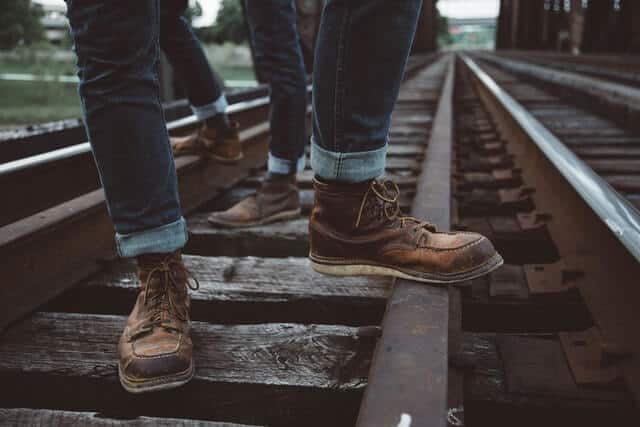 Like Timberlands, Red Wing boots feature waterproof leather. This makes them suitable for work in inclement weather conditions. They also have Thinsulate and Gore-Tex technology inside to keep your feet warm. Even their cold-weather boots have safety work toes and slip-resistant soles. They also use high-quality, wear-resistant materials to ensure their boots will last you for years.
With their high quality comes a high price tag. Most of their work boots start at about 200 U.S. dollars and go up from there. However, if you can afford the initial cost, fans of the brand have claimed their pairs have lasted 15 to 20 years.
Brands That Match Timberland's Work Safety and Durability
Caterpillar
You may have seen Caterpillar, or CAT, construction equipment on building sites, but did you know the brand also sells footwear? Their brand emphasizes safety and durability. Their boots are comparable in price to Timberlands, with many in the 150 USD range.
If you're specifically looking for a work boot, Caterpillar will serve you well. With slip-resistant treads and steel or carbon toes, they guarantee your safety in their footwear. In using traceable leather and as many recycled materials as possible, CAT also touts a focus on sustainability and waste reduction.
What is traceable leather? This article dives into the recent innovation.
Thorogood
As a company, Thorogood is all about work boots that are durable and safe. Since 1938, the company has focused on creating high-quality boots that reduce the chance of accidents in a variety of workplaces. While their main focus is work, Thorogood also makes slip-proof outdoor boots perfect for hiking and hunting.
A pair of Thorogoods is an investment at 250 USD or more. The company wants to make sure your boots last as long as possible, offering restoration services and leather care products.
Brands That Match Timberland's Fashion Flair
Dr. Martens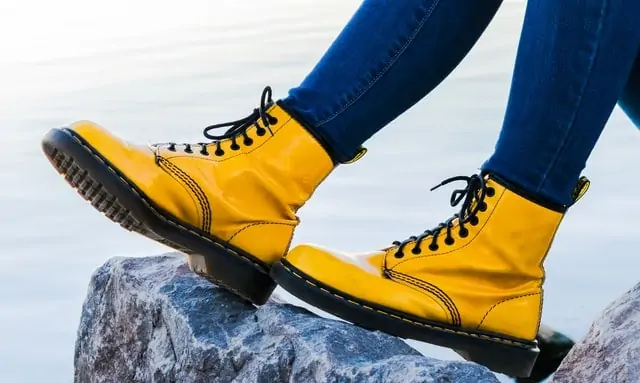 Originally sold just as comfortable work boots, Doc Martens became part of British working-class fashion in the 1960s. While the brand has seen its share of downturns, the diversity and unique look of its footwear have kept the quintessentially English boot in fashion for more than a century.
While Dr. Martens are a little more expensive than Timberlands, with their cheapest option at 170 USD, there's no doubt they're comparable in terms of fashion cred. You'll probably recognize their distinctive yellow stitching.
Grenson
Another well-established British brand, Grenson started business in the 1860s. Since then, they've emphasized their handmade quality and sturdy craftsmanship. They also offer a restoration service for any of their shoe and boot options.
Grensons are by far the most expensive boots on this list, with most pairs in the 300 USD and up range. Some are even over 700 USD!
Blundstone
This Australian brand isn't just popular for their work boots. They also offer sneaker boots and active, breathable boots for men, women, and kids. More recently, they've started offering vegan leather options in their bestselling styles. Sustainability and ethical employment are among their core values.
Blundstone boots start at a cost of about 210 USD, with work boots a little more expensive at 230 USD.
Conclusion
Depending on what you want out of a pair of boots, there are plenty of Timberland alternatives available for your needs, style, and budget. Hopefully, this list provided you with some ideas and options to consider when looking around!