Blundstone is a well-known brand that sells Chelsea-style slip-on boots. However, with price tags well over $200, they aren't the best option for everyone. So what Blundstone alternatives are available?
Each brand has its unique style so choose the one that suits you best! All of these brands sell Chelsea-style boots at many different price points.
Here are several affordable alternatives to Blundstone:
Doc Martens
Muck
Keen
Patagonia
Red Wing
Timberland
Redback
Danner
Ariat
There are plenty of other brands and competitors to choose from instead of Blundstone! But which boots are the best? What makes each style different? Read on to find out!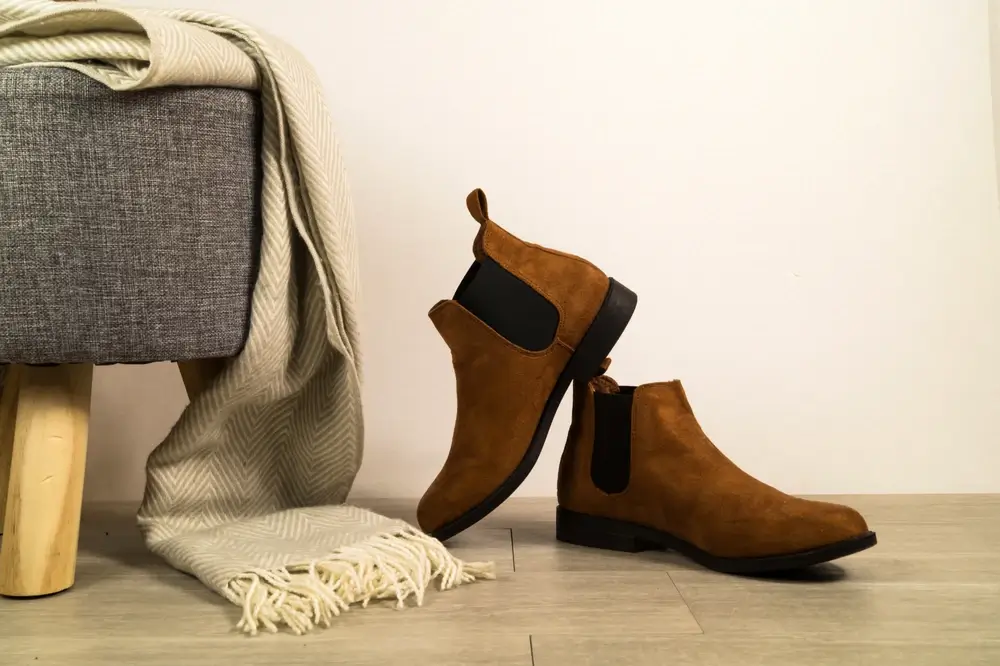 Best Blundstone Alternatives in 2023
Doc Martens Felix Vegan Leather Chelsea
Doc Martens is another big name in the boot world, so it's no surprise they would end up on this list! Their Felix Chelsea is made with vegan leather and comes in men's and women's sizes. They're a comparable alternative to Blundstone while also saving a little money!
Muck Men's Chore Farm Leather Chelsea
Muck has designed a variety of their boots in the Chelsea style. This boot is made with leather, but they also have rubber and work boot options! These boots are also waterproof and slip-resistant. They'll definitely hold up to the elements!
Keens Targhee II
Keen is well-known for creating comfortable shoes that hold up to the outdoors. Chelsea boots from the Keen brand are no exception! These boots are hybrid hiker boots, according to the Keen site. But, if that isn't really your style, they have a range of Chelsea boots to choose from!
Patagonia Women's Wild Idea Work Boot
Patagonia has two different types of boots made of Wild Idea buffalo leather! Unfortunately, the slip-on style is only available in women's sizes. But, there is a lace-up version available for men! The goal of this boot line is to increase the herd size of North American buffalo. So they're stylish and support a good cause!
Red Wing Classic Chelsea
Red Wing's Classic Chelsea is an excellent alternative to Blundstone! Red Wing boots are frequently used as work boots, but their Chelsea boot holds up to the same scrutiny! That durability does come with a higher price tag so keep that in mind.
Timberland Men's Redwood Falls Boot
Timberland creates stylish and functional boot options, so their Chelsea boot is no exception! This style is only available to men, but there are several options for women. This boot comes in two colors and features an Ortholite insole for maximum comfort. They are also made with responsibly sourced leather and eco-conscious materials!
Redback Easy Escape
The boots by Redback are another heavy-duty option! They feature 2.5mm thick leather as well as an orthopedic insole. These boots give off an edgy vibe with the dark leather and red black widow logo. Remember that these are an Australian brand, so they will come in Australian sizing!
Danner Bull Run Chelsea
The Bull Run Chelsea is a great mid-tier option from Danner. It has a very rugged design with a slip-resistant sole. This allows for a sure-footed feel while maintaining safety and comfort. Danner also has several other Chelsea options for men and women at various prices. You will definitely find something you like!
Ariat Booker Ultra Round Toe
While Ariat is most well-known for its Western boots, don't count them out on your search for a Chelsea boot! The Ultra Round Toe boot is an excellent combination of both modern and Western. It comes in two colors and features a lightweight outsole. They also have work boot options if you need something more heavy-duty!
Thursday Duke
The Thursday Duke is a great option if you're looking for a specific color! The Men's Duke comes in six colors: three distressed and three polished. They feature a cork bed insole that will mold to your particular foot shape. These are perfect if you're looking for a stylish boot you can wear all day.
Conclusion
At the end of the day, you should pick a boot that fits your unique style and foot shape. What works best for you may not suit someone else. It's always a good idea to try on a boot before buying it because each brand will fit a little bit differently. Some are also intended for long-term daily wear, while others are more suited as fashion statements.
While Blundstone is an excellent boot brand, they may not have a boot that fits your unique style. That's okay! This list should provide many options to choose from at different price points. While some of these boots may be more expensive than Blundstone, they often have unique features or a more durable construction.
Use the recommendations on this list as a starting point for your search. Then try visiting a store so you can try the boots on for yourself. But, ultimately, pick the boot that fits you best!