If you love to be outdoors in all kinds of weather for the most extreme adventures nature has to offer, you need to have the right gear.
Mountain Hardwear and Arc'teryx are two well-known brands of outdoor apparel and gear designed with nature and sustainability in mind and backed by parent companies with big reputations.
In this article, we will look at Mountain Hardwear and Arc'teryx to determine which has better quality products, which is cheaper, which has more options, and which overall is the better choice.
Comparison Between Mountain Hardwear and Arc'teryx
Here are my thoughts and complete breakdown of the two brands and how they compare to one another.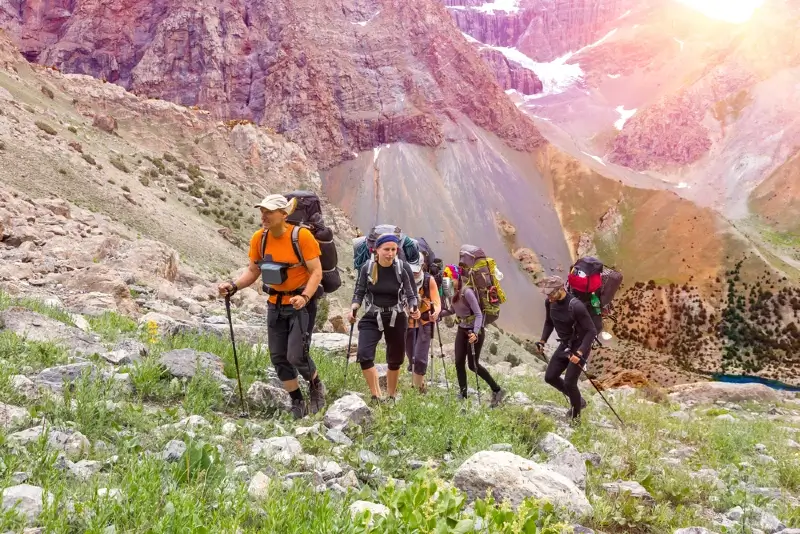 Better Quality Products
Mountain Hardwear is made by Columbia and has a stellar reputation for making high-quality apparel and gear. Their jackets, sleeping bags, and tents are especially top of the line and favored by many outdoor adventurers. Some reviews are disappointed that Mountain Hardwear seems like a lower-quality version of Columbia; however, most people praise their quality.
Arc'teryx is parented by ANTA and headquartered in Canada. Being from a country that is no stranger to cold and harsh weather, their clothing and gear reflect that they know their customers well. Arcteryx's jackets, pants, and backpacks are a few of their popular items, receiving high praise from those who hike and trek through mountainous terrain.
Overall, both Mountain Hardwear and Arc'teryx offer superior quality when it comes to their gear – Mountain Hardwear seems to take the lead in camping equipment, while Arc'teryx edges out first in hiking gear.
Average Price of Gear
The prices are fairly comparable between Mountain Hardwear and Arcteryx. It all depends on what type of gear you're looking for. For the most popular item of both lines, insulated jackets are around $350 for Mountain Hardwear and $400 for Arcteryx.
Daypacks, which seem to be a specialty for Arcteryx, are priced between $90 and $250. On the other hand, Mountain Hardwear's daypacks cost around $100 or less. Arcteryx's insulated hiking pants cost anywhere between $150 and $200, whereas Mountain Hardwear's hiking pants are priced below $100.
Overall, Mountain Hardwear seems to be slightly cheaper than Arc'teryx when it comes to gear and apparel, but both brands are worth the cost.
Available Gear
Mountain Hardwear sells outdoor clothes for both men and women as well as backpacks, tents, and sleeping bags. The range of gear and apparel covers all seasons including hot summer weather, cold snowy climes, and even rainproof gear for those adventurous environments where getting soaked is more than just a possibility.
Arc'teryx also sells both men's and women's clothing as well as footwear and accessories such as handwear and hats. Arc'teryx also sells backpacks and climbing harnesses and they include plenty of different sizes and fits. Since the main customer base of Arc'teryx is hikers and mountain climbers, most of their products are suited for cold weather climates and ensure safety for dangerous climbs.
Mountain Hardwear seems to have more options than Arc'teryx simply because they want to reach a wider base of adventurers – not just mountain climbers. However, Arc'teryx does offer some gear that Mountain Hardwear does not, namely climbing harnesses.
Which is the Better Brand – Mountain Hardwear or Arc'teryx?
Overall, Mountain Hardwear seems to be the better choice when choosing your outdoor gear and apparel. Mountain Hardwear is backed by one of America's best outer and sportswear companies, Columbia. It is slightly less expensive than Arc'teryx and offers a wider range of clothing for both men and women covering different climates and seasons.
Mountain Hardwear also has more gear options than Arc'teryx with sleeping bags and tents for those who want to go camping in addition to hiking and mountain climbing.
Conclusion
Mountain Hardwear is an excellent name brand and has the popular brand Columbia as its parent company. It has loads of options for both men and women and has high-quality backpacks, sleeping bags, and tents. The prices are comparable to other outdoor apparel and gear companies, if not slightly cheaper than some.
Arc'teryx is a Canadian company under the brand ANTA that tailors to mountain climbers especially those that face the frigid temperatures found farther north. Most of its clothing for men and women is for cold weather climbing, and they also have a wide range of accessories such as gloves and hats. There are some great Arc'teryx alternatives besides Mountain Hardwear if you're interested in trying out the other options.
Since climbers are their main customer base, Arc'teryx sells climbing harnesses and other safety gear to ensure that their customers are living out their adventurous dreams while staying safe. Their prices are a bit more expensive than Mountain Hardwear, but they don't compromise on quality which is extremely important.
Overall, both Mountain Hardwear and Arc'teryx are awesome brands to purchase outdoor gear and apparel from. If you're looking to do some cold weather hiking or climbing, Arc'teryx has the knowledge and the gear. If you want a spectacular way to sleep in the great outdoors and experience all the wild weather of nature, Mountain Hardwear has got your back.